Regular price
$878.99 USD
Regular price
Sale price
$878.99 USD
Unit price
per
Sale
Sold out
This kit does not include any 3d printed parts, you can find those here.

Formbot Voron 2.4 R2 CoreXY 3D Printer Kit



We are an official & authorized premium reseller of Formbot Voron Kits in the USA.
The Voron V2.4 by Voron Design is a well-engineered printer that looks promising. It has a great community that loves its builds and is well documented.
Voron 2.4 R2 Key features
Voron 2.4 R2 Version w/ MGN12H rail for the x-axis and filtered power inlet.

All-in-one kit(Hardware, Mechanical, Electronics, Frames, and All enclosed panels)

Build volume: Scalable
Extruder: AfterBurner.
Optional Stealthburner extruder upgrade kit is available

Better Part cooling
Better wire management. Easy to clean
LED integration

MIC6 Cast aluminum plate
Pre-crimped Wiring harness
Stainless steel fasteners
Omron relay
Moons' stepper motors

Upgraded Version such as Moons' Motors, Pre Made Wiring harness, Omron Relay, and Cast aluminum plate are included

Stock Open Source Voron V2.4 CoreXY design
High Quality magnetic flexible PEI sheet
Enclosure: High-Quality Fully Enclosed panels
Genuine gates belts for XYZ axis
High-level stainless steel linear guide rails
By default, equipped with an all-metal titanium alloy V6 hotend
Moving Gantry
Electronics: BTT Octopus V1.1
Note: Due to the short supply of SKR 1.4 board,  we will default equip the kit with a BTT octopus board V1.1.  This kit does not include the Raspberry Pi due to its short supply and the 3D-printed parts. We collect high-quality components for Voron V2 corexy 3d printer, so you don't need to buy anything from multiple stores as this saves your search time and cost for shipping parts separately. (Thanks for Voron Team's great work, they always design fantastic printers)

The Voron 2.4 is a lightweight and compact corexy motion system with a superior design. The printer has a moving gantry /  fixed bed that utilizes four-point z-axis belts, which is unique for a corexy. The design is easily enclosed and has a lighter moving mass, setting it up for high-speed prints with beautiful parts. While the V2 is a great machine, it's probably not the best for first-time builders but does have a build guide that some say is far superior. Although the four Z-axis motors implementation and expansion board may be challenging for some, many more builds are much simpler to choose from that will produce great results. The Voron V2 has precision linear rails for the X- and Y-axes and a dual-drive extruder, making it a community favorite.
Voron 2.4 release re-focused on simplicity and cost for VORON2 and has been redesigned from the ground up to be more streamlined, more accessible to source, more fun to build, and generally a better machine to own. In short, what VORON used to stand for.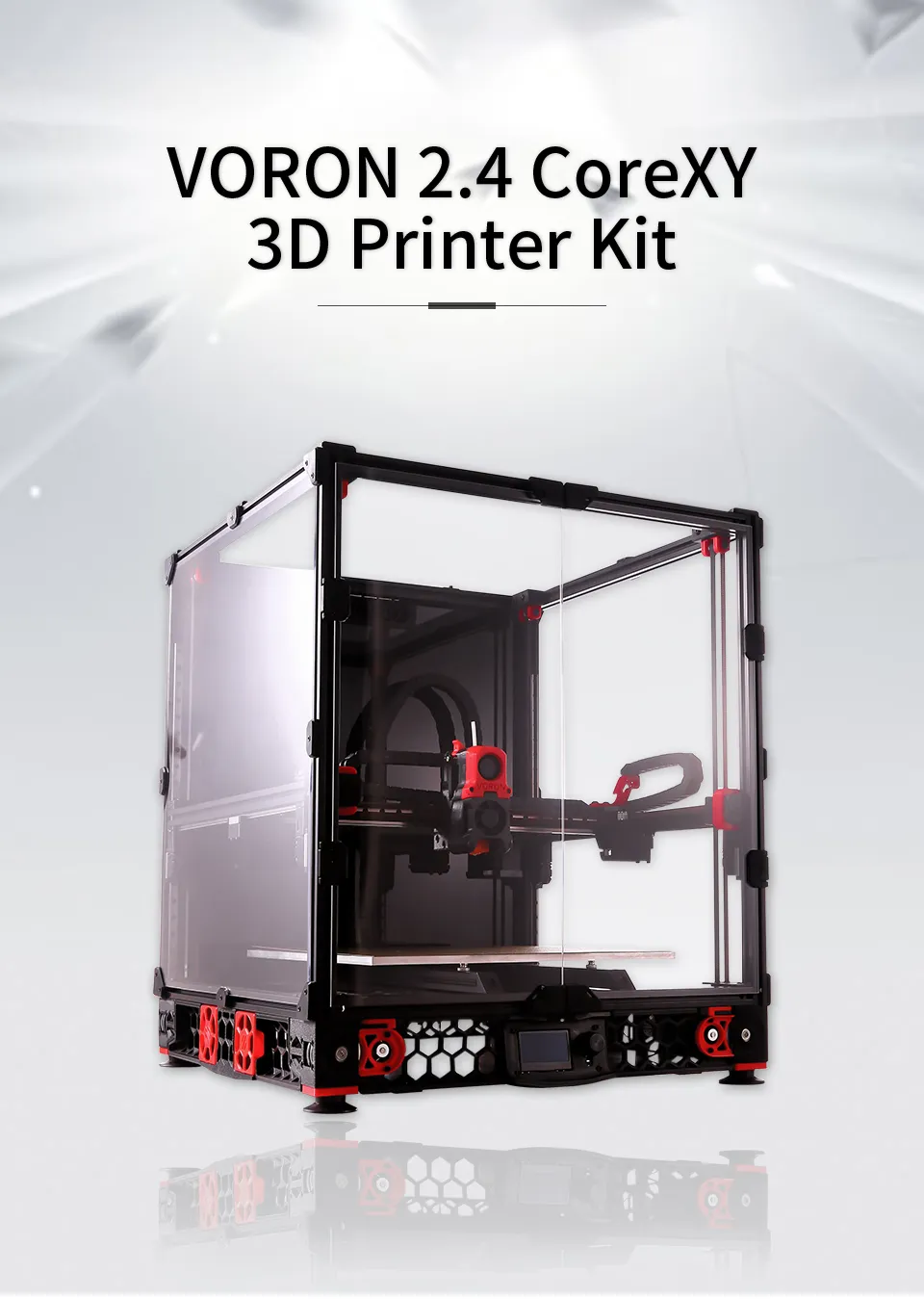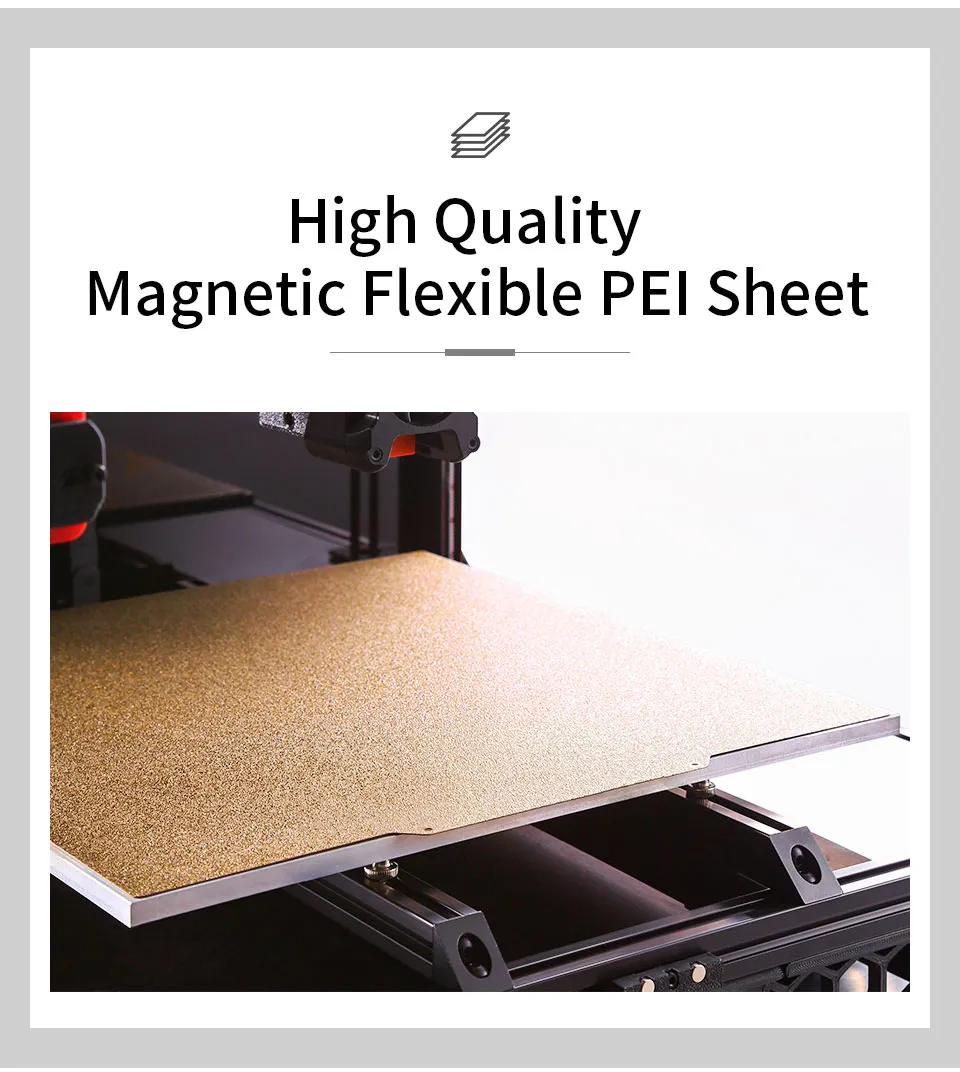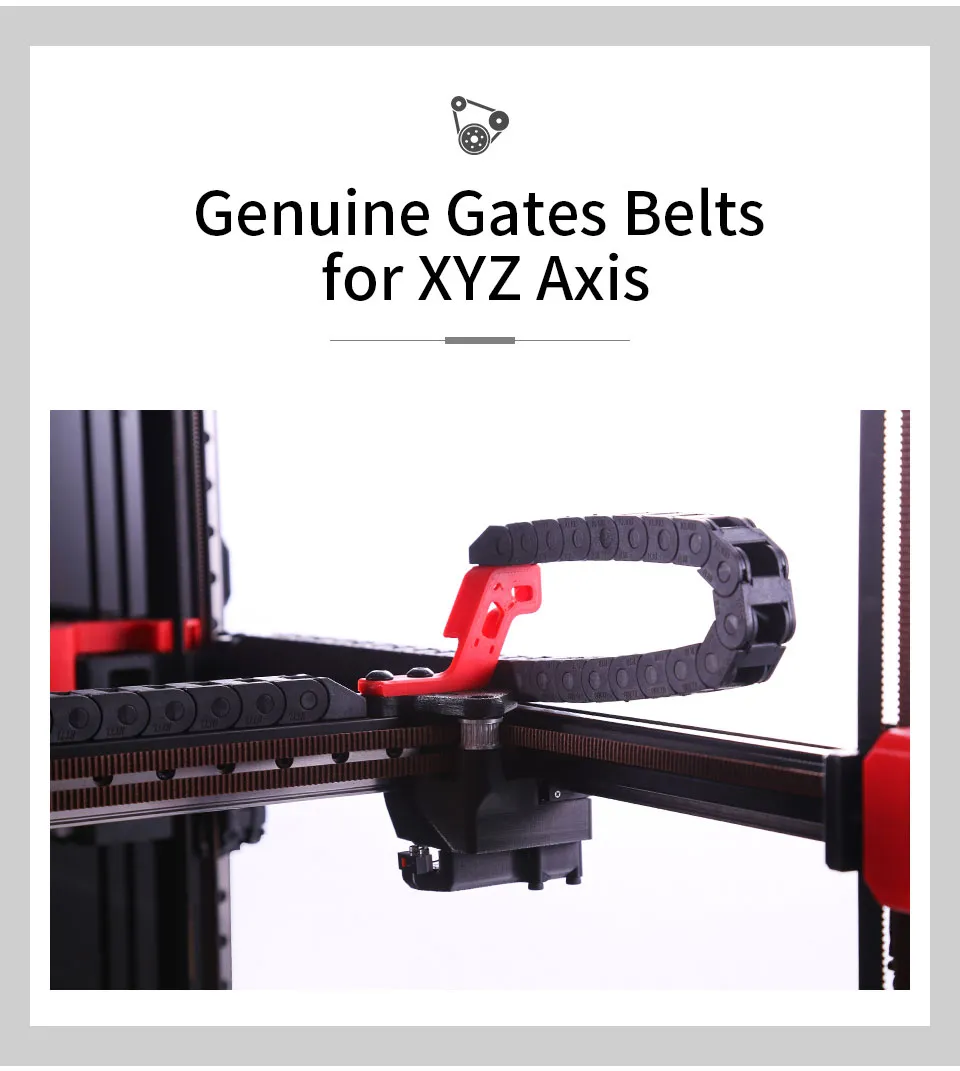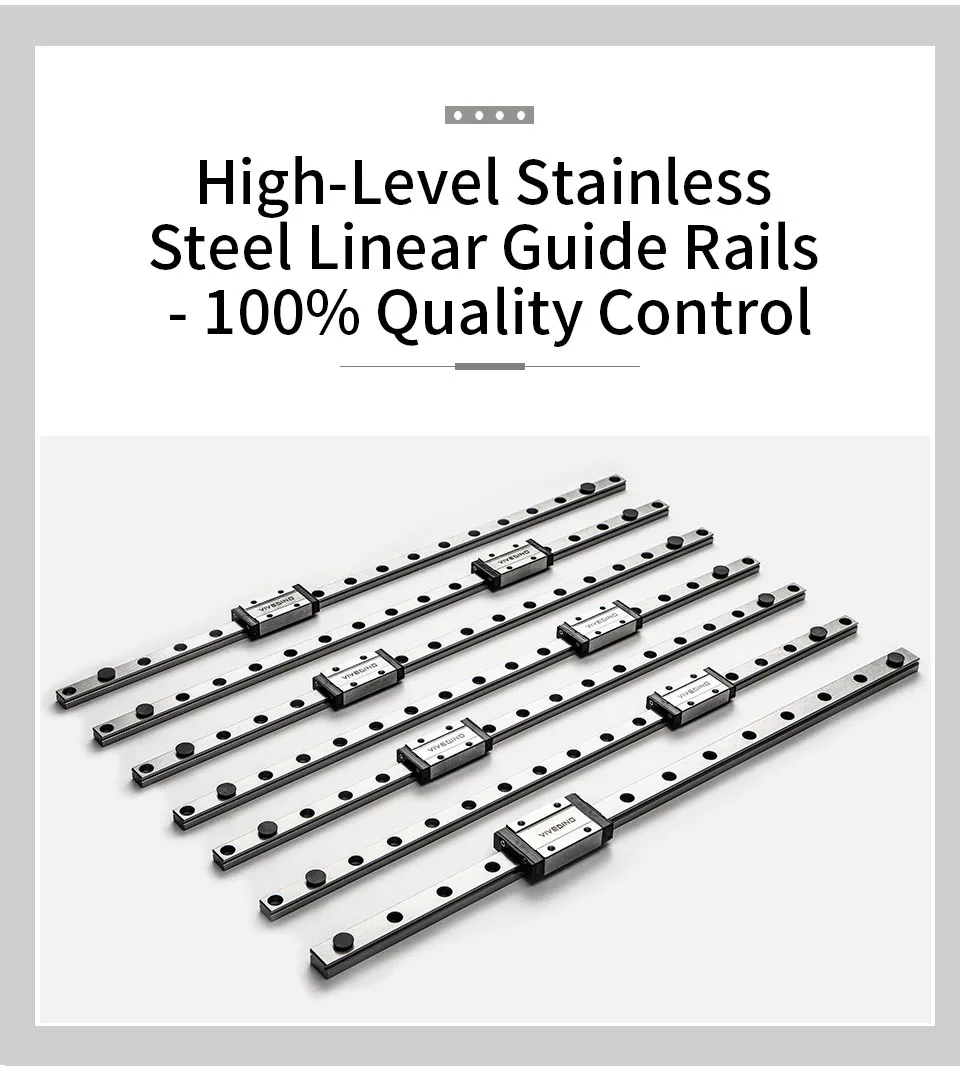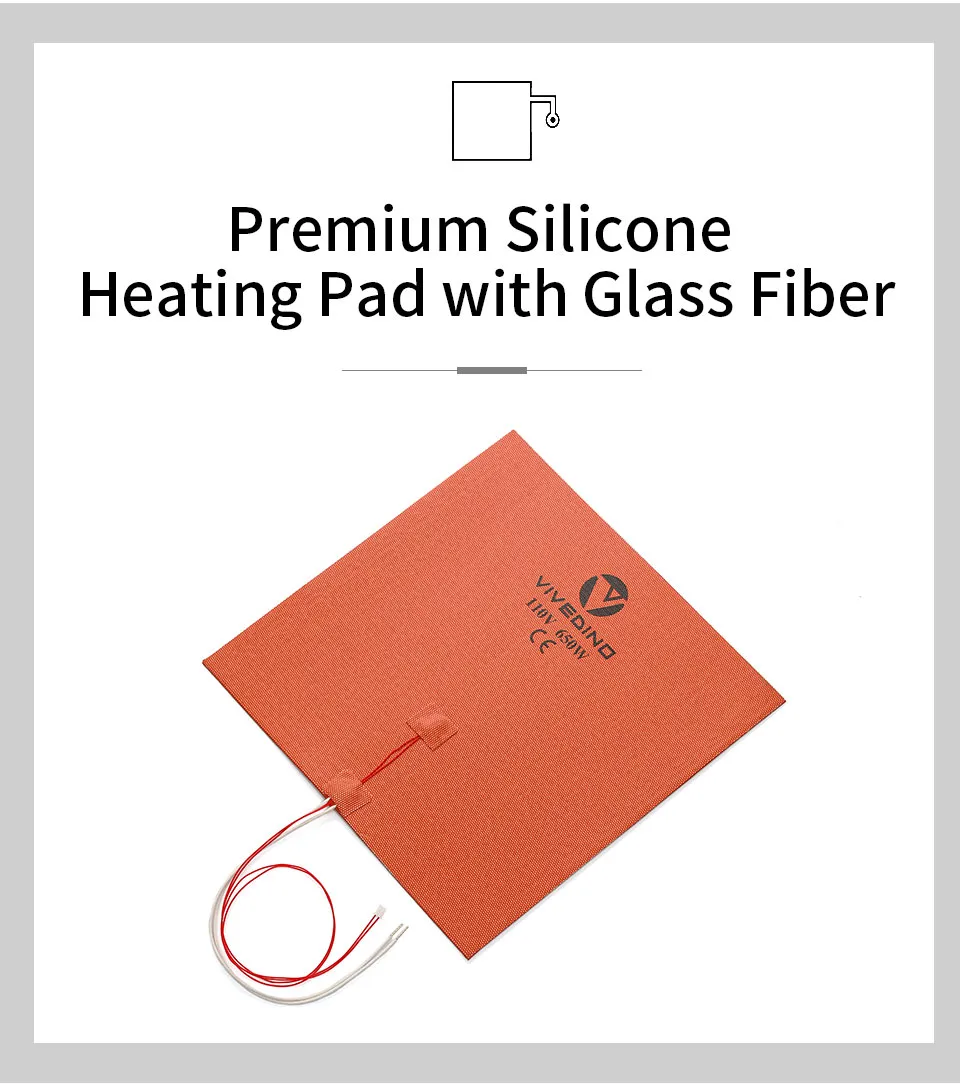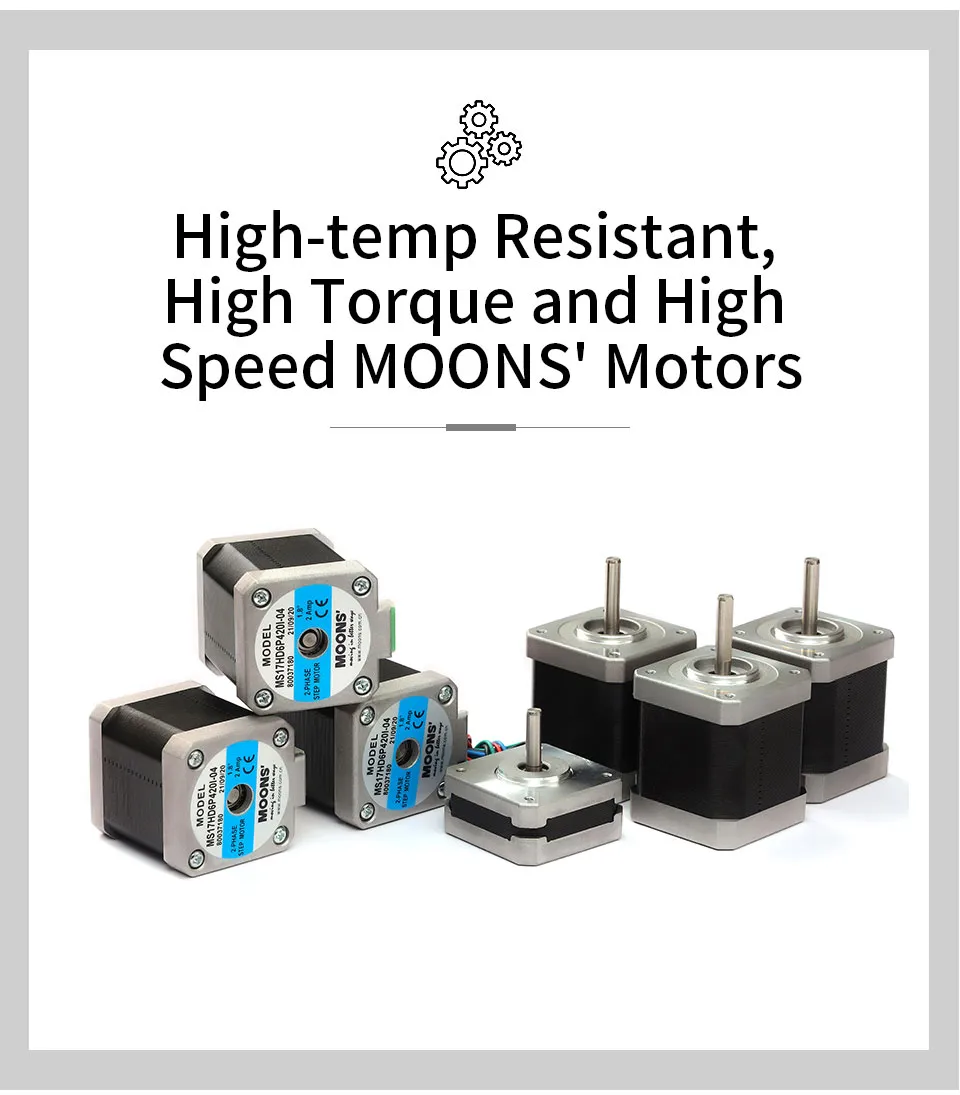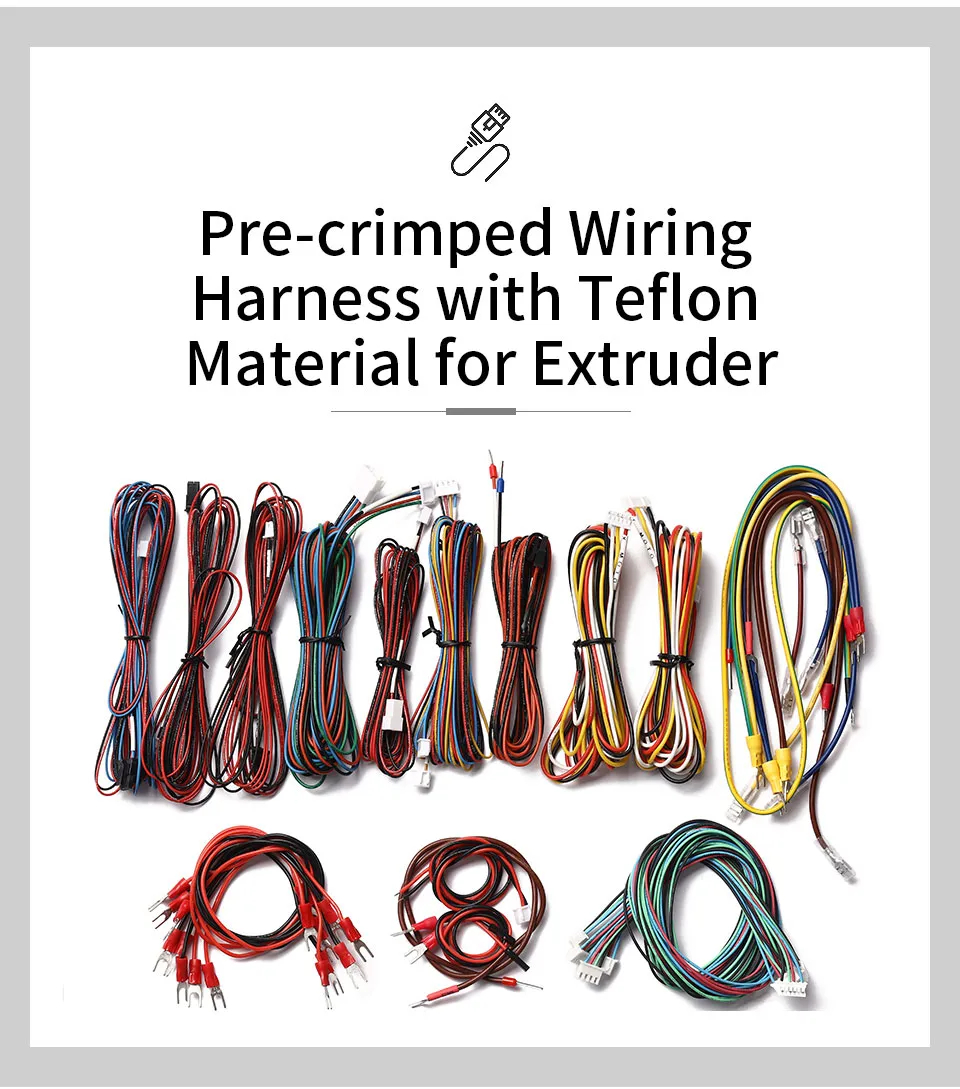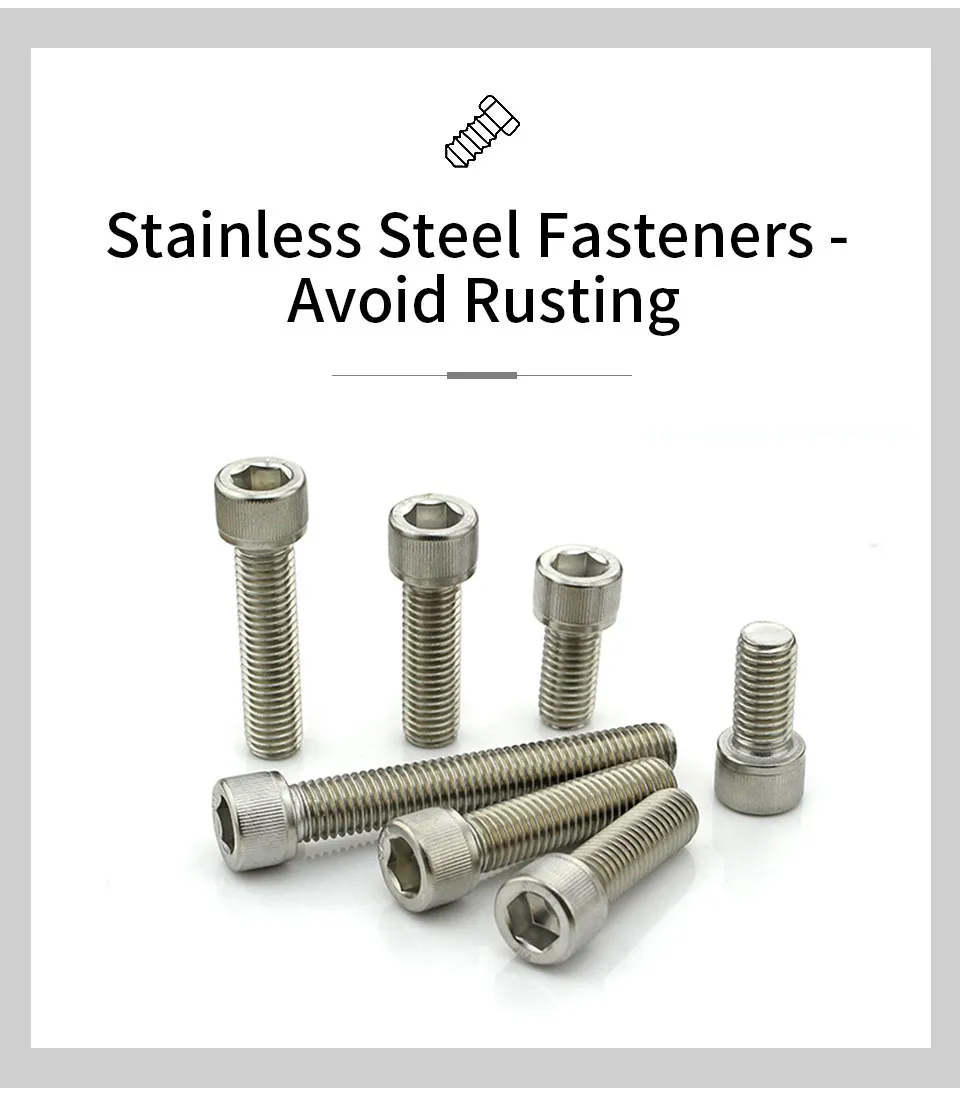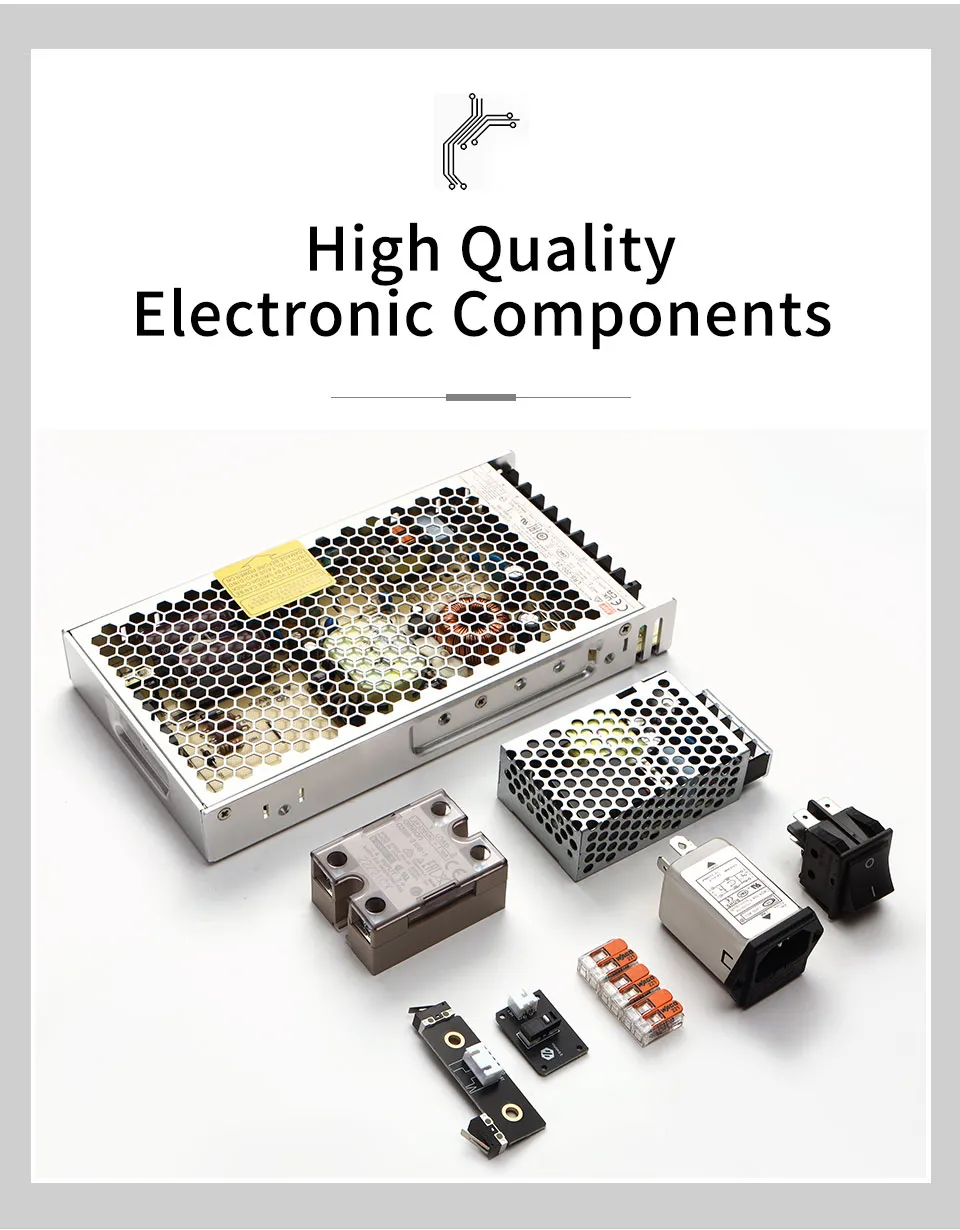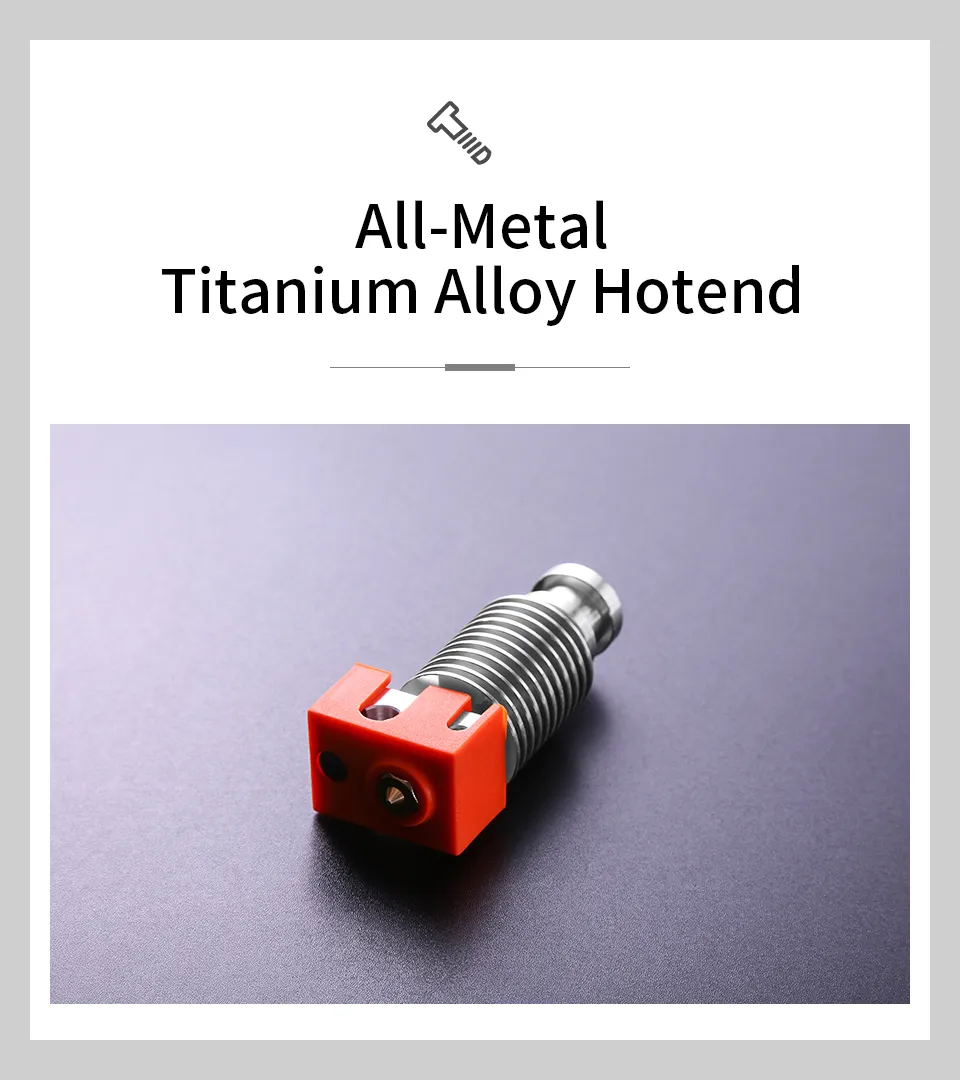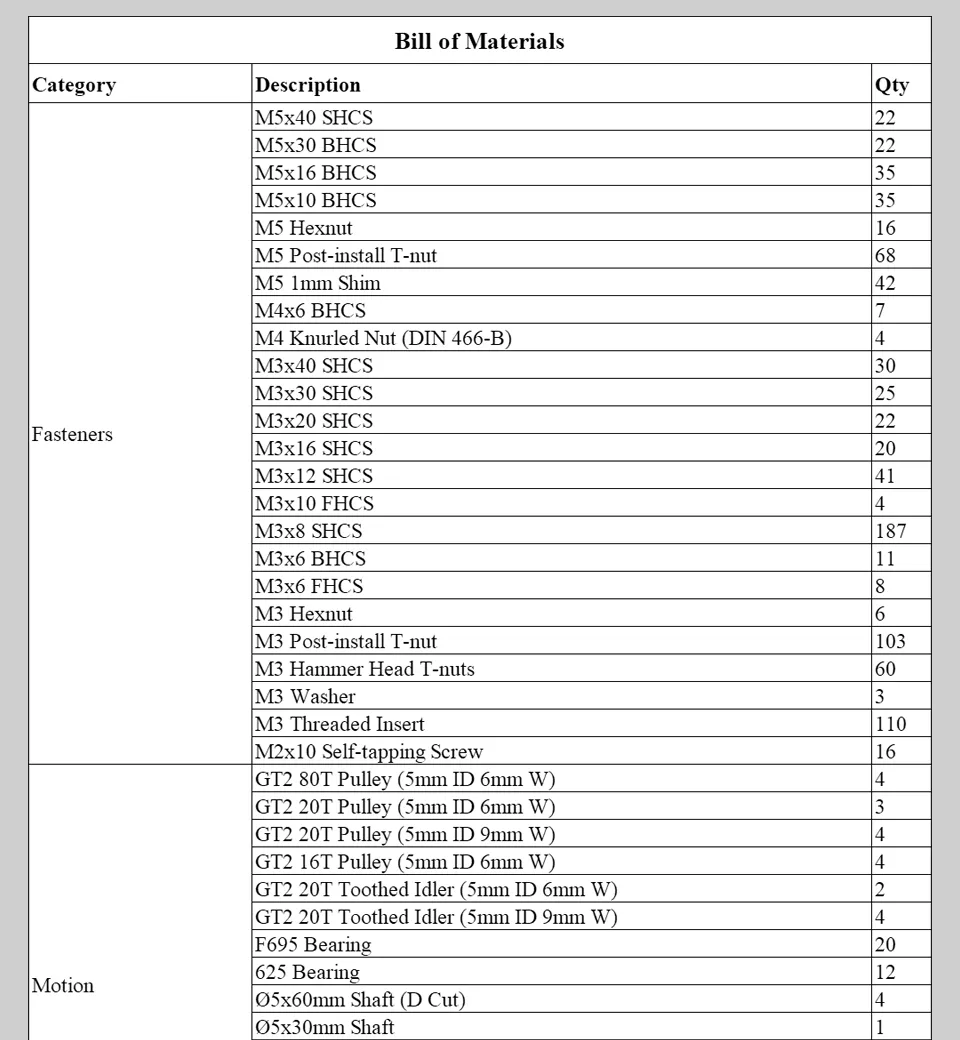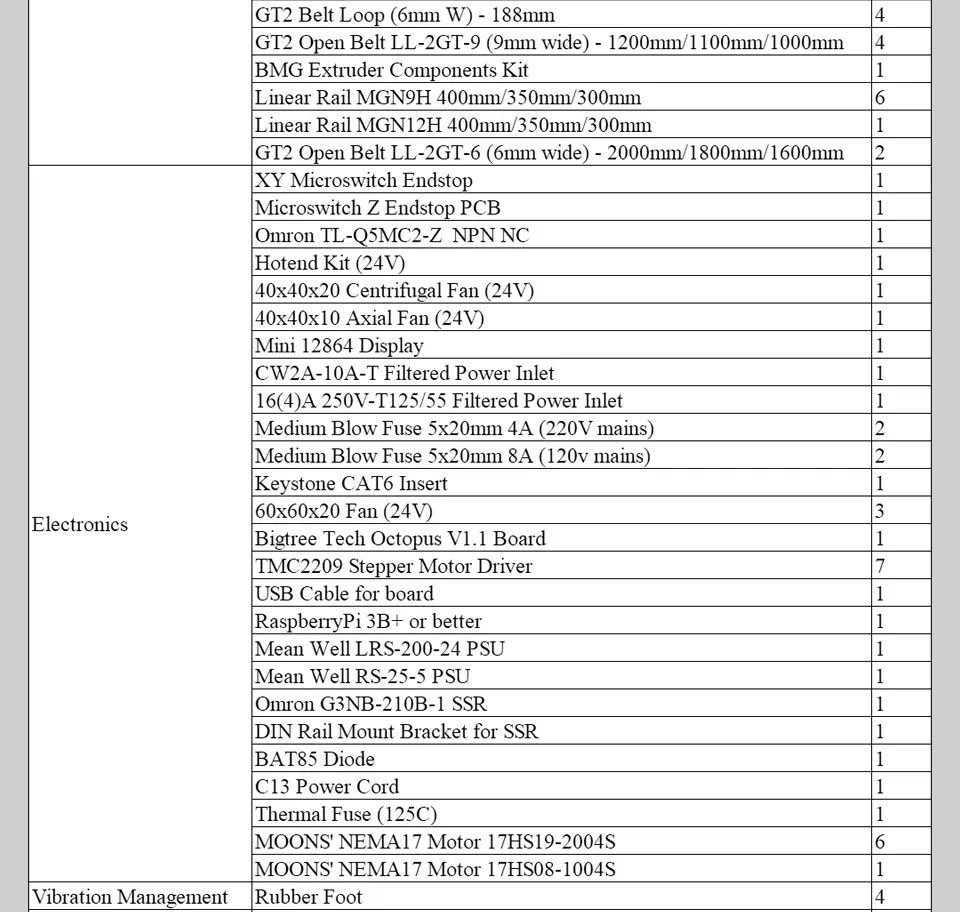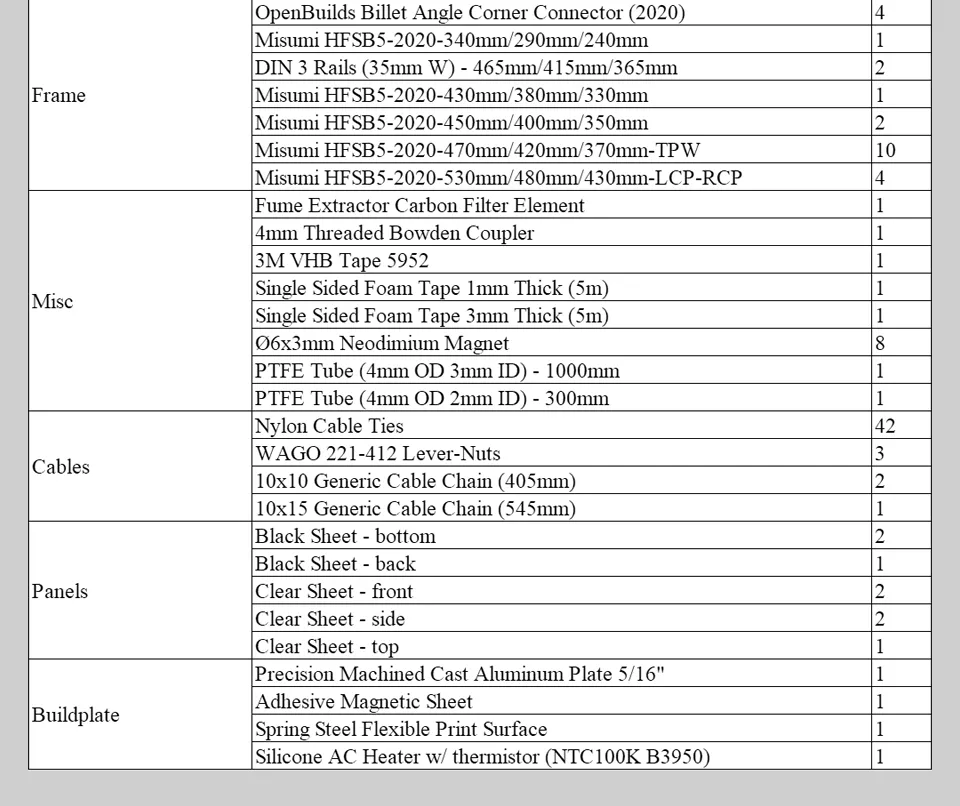 Share
View full details